Our story
For 35 years Contajul has been telling stories of various companies. The Accounting Office established in Minas Gerais, started its activities in the city of Contagem. It currently serves the entire Metropolitan Region of Belo Horizonte and the entire national territory.
Contajul started with the objective of providing total satisfaction to the client. With a new mentality in the provision of services, Contajul offers quality, credibility and trust. During all these years always it has been seeking excellence in the Provision of Accounting Services.
Here are the main milestones of the company:
1981
Founded at CONTAJUL, headquartered at Av. João César de Oliveira, nº. 837 Eldorado neighborhood in Contagem – Minas Gerais, with the corporate purpose of providing accounting services, with the objective of legal, Tax and Commercial assistance by the founding partner Antonio Raimundo Rocha Ribeiro.
1993
Given the market demand, Contajul opened a Branch in CEASA / MG, exclusively to serve the clients established there, aiming at the convenience and agility in the provision of its services.
1996
With 15 years of foundation, in 1996 happens the physical change of the headquarters to own headquarters, a building of three floors located to the Street Monsenhor Bicalho, 145 in Contagem. In addition to the physical change to own seat, situated, due to legal necessity, the corporate name is changed where there is separation of legal activity, with the main activity being the provision of accounting services, ie: "Contajul Contabilidade." Legal activity continues to be developed now by Rocha & Ribeiro e Advogados Associados office, linked to the Contajul Group.
2004
There is a change in the company's management, and the restructuring of the company, both physical and operational, is initiated. With investments in modern facilities and state-of-the-art technology, at headquarters and branch.
2006
Investment in the company's facilities continues, with an increase in its corporate purpose, adding: business, accounting and corporate consulting, equity control, tax consulting and tax planning, balance sheet analysis, preventive audit, accounting, cost accounting, accounting (translation of financial statements into foreign currency), as well as the preparation of courses and training in related areas.
2010
Contajul begins the year recognized in the market as one of the 5 most credible accounting firms in the city of Contagem. And so it goes, as a solid and rising company with a structure that makes it highly capable and competitive.
2015
By determination of the Accounting Council of Minas Gerais – CRC / MG, on January 15, 2015, the managing director of Contajul Prof. Alexandre Eduardo Lima Ribeiro, was reappointed, thus appointed to continue as a Sectional Delegate of the CRC / MG in the city of Contagem, mandate from 2015 to 2018.
Possession on the Client Council of the FGTS operator agent, on March 12, 2015, of the managing partners, Prof. Alexandre Eduardo Lima Ribeiro and Elison Cardoso Júnior appointed members of the board of directors of this council in the state of Minas Gerais.
2017
A new strategic cycle begins in Contajul with a four-year span.
In the design of this new planning is a detailed analysis of the market, the redefinition of the company's mission, vision and values, as well as the projection of the macro objectives for the financial, market, process and people perspectives.
Membership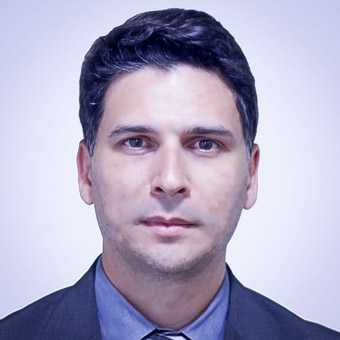 Prof. Msc. Alexandre Eduardo Lima Ribeiro
Counter, accounting professor, international accounting (IFRS and US GAAP), controller management, cost analysis, financial management, private pension and insurance accounting, interim accounting, analysis of financial statements, management accounting, budget, tax and tax and (PUC MINAS), member of the coordinating board of the accounting sciences course (PUC MINAS), research coordinator of the accounting sciences course (PUC MINAS), researcher CNPq, accounting officer , private business manager – accounting outsourcing, SA board member, member of the Work Independent Audit Group (GGI), chairperson of NGO tax council, bachelor of science in accounting,postgraduate in strategic management, business finance, tax law and academic master's in management, line research management and strategy.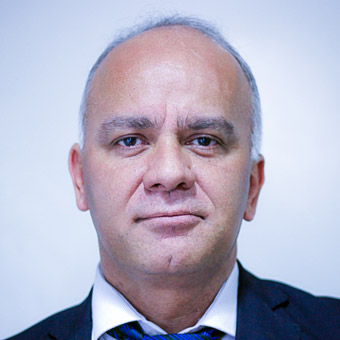 Dr. Elison Cardoso Junior
Accountant, business consultant 20 years of experience, account manager, operational director of the accounting office. Area of ​​activity: incorporation of companies, business, labor, tax and tax and corporate accounting.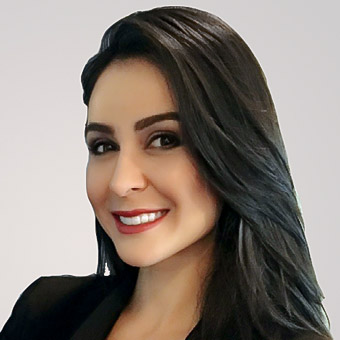 Dra. Débora Elisa Lima Ribeiro
She holds a Ph.D. in Civil Law from the Federal University of Buenos Aires (UBA), a Master of Laws (LL.M) in Business Law from the Getulio Vargas Foundation (Fordham University Extension – New York – USA), attended Contracts: From Trust to promise to Contract from Harvard University – USA, accounting officer, managing partner of the Rocha & Ribeiro Law Firm. Areas of activity, Business Law, Succession Planning, Labor, Tax and Civil Law, served as a procedural practice teacher (SAJ – Puc / Minas), member of the OAB / MG Board of Citizenship and Justice, co-author of books and various articles scientists.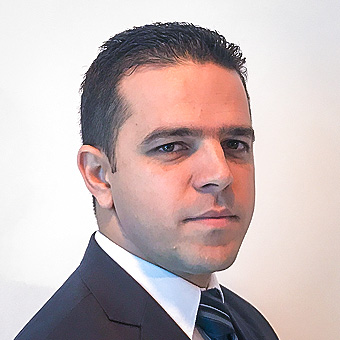 Prof. Msc. Flávio Santos de Oliveira Souza
Administrator, substitute professor in graduate courses in the disciplines of projects, processes, consulting and planning. Bachelor of Business Administration with specialization in Marketing from the University Center Newton Paiva. Postgraduate in Strategic Business Management by UNA University Center and MSc in Management by FUMEC – Mineira Foundation for Education and Culture, research line Strategy in Organizations and Organizational Behavior. Business consultant 15 years of experience. Businessman in the accounting area, director of marketing and corporate development of the accounting office. Area of ​​activity: elaboration, implementation and control of business plan, marketing plan, market analysis and strategic planning.
Our identity
Mission
Create strong and lasting bonds with clients making them loyal fans.
View
Be the best and most recognized accounting firm where our client is.
Values
Cooperation always 
Excellence in execution 
Pride of work 
Professional management 
Recognition by meritocracy 
Surprise the client 
Fidelity and integrity
Reflections on our values
Always cooperation
Contribute to the next
We believe in a harmonious working environment where people contribute to each other's well-being and prosperity.
EXCELLENCE IN EXECUTION
EXECUTE WITH EXCELLENCE
We believe that excellence in the execution of processes will lead us to the level of better and more recognized.
TAKE PRIDE IN YOUR WORK
PRIDE YOUR JOB
We believe that our work is fundamental to promoting economic and social balance.
PROFESSIONAL MANAGEMENT
MANAGING COSTS RIGORALLY
We believe that a conscious management, aiming at the economic-financial balance of the organization will lead to the perpetuity of business.
MERITOCRACY RECOGNITION
WE RECOGNIZE THE VALUE OF OUR TEAM
We believe that external customer satisfaction will never exceed customer satisfaction.
Surprise the customer
SURPRISE YOU
We believe that our solutions guarantee our client a position of greater competitiveness in the market.
FAITHFULNESS AND INTEGRITY
BE FAITHFUL TO VALUES AND INTEGRATED NOT TO PROCEED
We believe that the only way to conduct our business is in an honest way, by ensuring an irreparable reputation with society.
Why companies should choose contajul
We offer agile solution to your company, using high technology, highly qualified professionals, producing services with quality, reliability and aiming at customer safety in your business. Contajul has modern facilities and exclusive customer service, with preventive consultancies and solutions to your doubts. In addition Contajul offers legal advice to meet the demands of your company.
Attendance
Location
Service quality
Innovation
Environment
Safety
Accessibility
Credibility
Tradition
Modernity
Respect for the Consumer
Exclusivity
High standard
Professionalism
Technology
Expertise
Know other reasons
Testimonials from our customers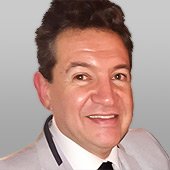 Rony Rezende
Partner Owner
Droganorte
Client since 2010
Since 2010, the Droganorte group counts on the excellence of the services provided by Contajul. An efficient and objective accounting of information. A partner that brings us security and tranquility so we can take care of our business even in the most challenging moments.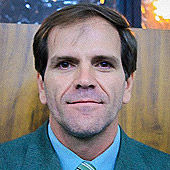 Milton Vieira
Presidente do Conselho da IPE
Igreja Presbiteriana
Client since 2004
Desde 2004 somos assistidos pela Contajul, uma empresa que acolhe as nossas demandas, não só por oferecer profissionais capacitados e atualizados, mas principalmente por entender nossas necessidades e corresponder a elas. Assim, a empresa sempre se mostra mais do que uma prestadora de serviços, uma grande parceira, preocupada em oferecer apoio de qualidade e pronta disposição em nos atender. Trata-se, sem dúvida, de uma empresa que preza pelo profissionalismo e respeito aos clientes. Nós da IP Eldorado estamos muito satisfeitos com o trabalho apresentado a nós durante todo este tempo de parceria.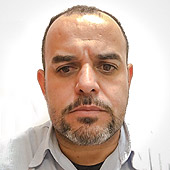 Reginaldo Ribeiro
Sócio
Morangos Pereira
Client since 1999
Conheci a Contajul em 1999 através da indicação de um amigo. Atuamos no mercado de hortifrutigranjeiros, uma atividade ligada a plantação de hortaliças, legumes e frutas, especificamente somos atacadistas. A contabilidade feita por profissionais competentes é preventiva, fundamental para uma administração responsável e faz com que a empresa seja ainda mais competitiva, eliminando percalços que atrapalham o crescimento.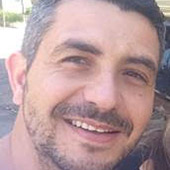 Glauber Sacramento
Sócio Diretor
Vassouras Sacramento
Client since 2016
Em busca da organização contábil do Grupo Sacramento, uma indústria de vassouras há mais de 20 anos, conhecemos a Contajul através de um amigo, onde nos proporcionou uma confiabilidade segura de informações, contábil, fiscal, estratégico, etc. Agradecemos a Contajul pelo excelente serviço prestado.